So in case you haven't noticed our lovely sponsors over there to the right for the month of February I decided to do an Ad Swap and turns out, it was a great idea!
So please take a look at all our lovely sponsors!
Hi I am Jess and I live in the DC area with my nerdy/worship leader husband Scott and our adorable son Judah who sometimes wears a mustache. I love spending time with my son, taking ridiculous pictures of him, thrifting, drinking coffee and of course crocheting for my business My Charming Colors. Stop on by, I love making and meeting new friends.
Pacific Northwest born and raised, photographing my way through the day till bed time, doing my best to raise three little ladies with teenager tendencies. All the while, studying to be a doula and navigating this new life as wife to my damn hot husband. Who says you can't have your cake and eat it too? Here you will find the running monologue of the misadventures that are our life.
Marcella, Single mama soon to be wifed up, 2 year old daughter Pella aka PEEJ. Blogging about What life throws at you, the good and the bad, neato baby stuff, and a little bit of everything else in between.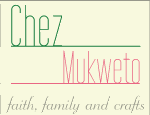 Hi! I'm Jacqueline and On this blog I talk about Motherhood, handmade shops, crafts and even more about Crochet. Enjoy yourself while you are here and tell me about it.
Hi Everyone! I'm Darlene- mamma to 4 year old Jasper (and a baby girl due in April!) and newlywed to Drew. We are currently living and loving in the beautiful city of
Denver, Colorado
! I blog about everything I'm passionate about, my family, the outdoors, traveling the world, raising my son bilingual (Swedish and English), going organic,fashion, SHOES, and my biggest passion of all- being a mamma. I'd love to have you stop by and say hi!







Shelley and Danny Lemaire are a husband and wife photography team, Danny takes the photos, Shelley edits them and what an amazing team they make! We had the pleasure of working with them back in September (You can see all Family Photos throughout our October & November posts, as well as the photos in our banner & buttons) and I can't wait to work with them again soon! Here is a little tid bit about their blog.
Our blog is less of a "Photography Blog" and more of a "A Little Bit Of Everything We're Into" blog. It will be MOSTLY Photography, but we will also be posting our videos, How-To's, DIY's, Custom Editing, Etsy Shop, and Blogs about our family and home. It's a central hub for you to see what we're into and what we're up to.








After the birth of her daughter in 2011, Lauren turned to the Internet to find out how to meet fellow moms. She was disappointed at the lack of resources for area mothers and didn't have the time to comb through newspaper event listings and corporate websites.

The

Reno-Sparks Mom

is here to fill that void. With a easy to read event listing with events that matter to Moms, a comprehensive list of local resources and inspiration from a creative blog, the

Reno-Sparks Mom

is your source for all things motherhood in Northern Nevada.

Come back daily as we highlight the local events and inspiration that matter to you, the Reno Sparks Mom.

Lauren, author of this website formerly known as LaureNspired, created this blog as a creative outlet and a way to keep in touch with family across the country in 2008. Since then it has followed their little family from struggling newlyweds, to first time homebuyers, to first time parents.

Reno and Sparks are both beautiful cities in Northern Nevada, nestled in the hills (and desert) below the Sierra Nevada mountains.